Women: The Masters of Multitasking, Balancing Life's Beautiful Chaos with Grace and Strength.
Siddiqa Zubair is a proficient and accomplished expert in the field of e-commerce and an efficient speaker. She earned her master's degree in Economics from Punjab University in 2012 and consistently demonstrated excellence in her academic pursuits. Driven by an unwavering passion for her work, Siddiqa has consistently achieved challenging targets throughout her career. Her journey began after marriage when she transitioned from teaching O-levels to entering the world of e-commerce in 2019. Today, she runs a thriving Private Label business on Amazon, continuously refining her skills while contributing to her professional growth.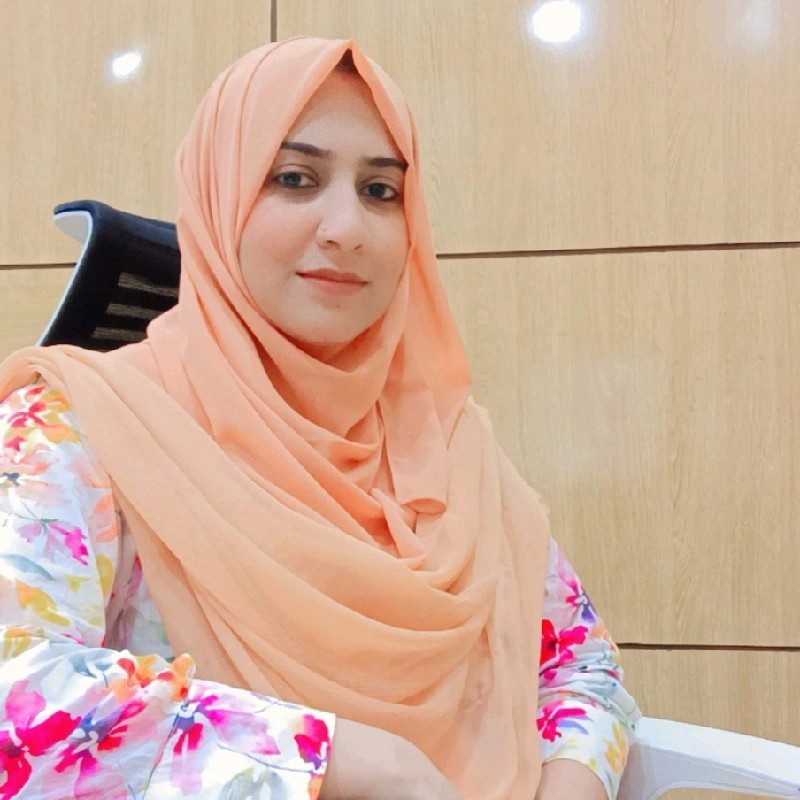 Siddiqa hails from a typical Islamic family where the prevailing belief is that a girl's education should conclude with marriage being the ultimate goal, with little emphasis on pursuing a career. In 2012, Siddiqa got married shortly after successfully completing her MSC in Economics. She embraced family life, enjoying quality time with her husband. However, an inherent desire to achieve something for herself always simmered within her.
Siddiqa's relentless dedication paved her way to join Enablers, one of Pakistan's foremost e-commerce company.  It was in 2019 that Siddiqa explored the field of e-commerce, dedicating all her time to this new endeavor, however, her journey was not easy. Through hard work and divine guidance, she tasted success Within a Year in Amazon Private Label Business. Before joining Enablers in 2021, she was entrusted with a challenging task – demonstrating leadership qualities despite her limited social presence. Undeterred, she organized her first meetup in her hometown of Wah Cantt, bringing together over 350 individuals and empowering them to excel.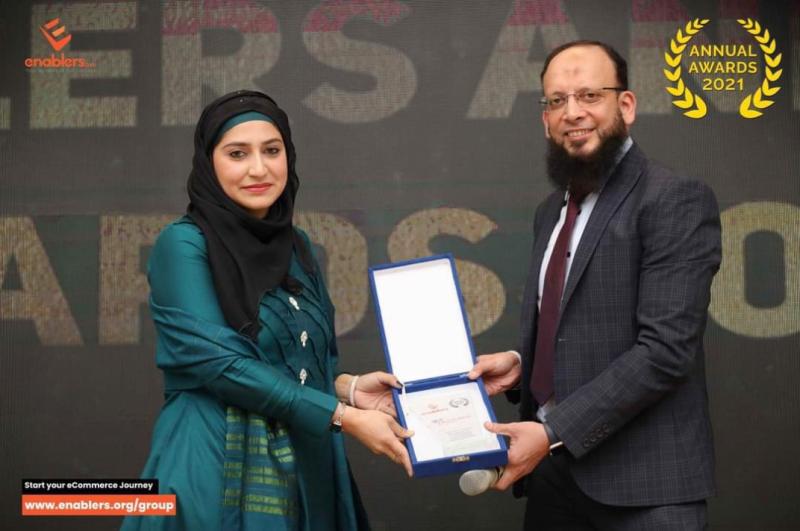 From there, Siddiqa's journey continued as she took on leadership roles, organizing seminars and meetups in different cities. Within a year, she assumed the leadership of the Enablers campus in Attock and Quetta, despite the stark cultural differences. Today, she leads three Enablers campuses, impacting the lives of thousands of students.
In addition to her role as a campus leader, Siddiqa actively champions women's empowerment as the Enablers Female Wing Head. Her mission is to provide a roadmap for educated Pakistani women who aspire to achieve their goals. Her most significant accomplishment lies in being the First Female in Enablers to Lead three cities and campuses, earning recognition through numerous Best Performance Awards.
Siddiqa firmly believes that when a woman aspires to achieve something, she can accomplish it with a little support. She is grateful for the unwavering support of her husband, who has been her steadfast companion throughout her journey to success and above all, I am most grateful to Allah for blessing me so abundantly.
In closing, Siddiqa's inspiring story serves as a testament to the power of determination and hard work. Her message is clear: with continuous effort, anyone can reach their destination. Siddiqa Zubair, a wife, mother, and successful entrepreneur, stands as a beacon of hope and inspiration for many.
"You never know when your life is going to change, so always keep a positive outlook towards Allah, as you never know when and how He may bless you, you just need to keep working hard."