UX Design Catalyst, Shaping Tomorrow's Tech-Driven Communities
Originating from Peshawar, KPK, Fawad Kamal, initially an introverted individual, grew up in a limited environment. He embarked on his career as a Graphic Designer immediately after completing his FSC in 2016. His fascination with computers began as early as the 8th grade, and he consistently explored and experimented with technology.
Fawad pursued a bachelor's degree in Computer Science at IMSciences, Peshawar, with a specialization in Human-Computer Interaction (HCI). Subsequently, he further honed his skills by completing the Google UX Design Course, amassing over six years of valuable experience in the UI/UX field.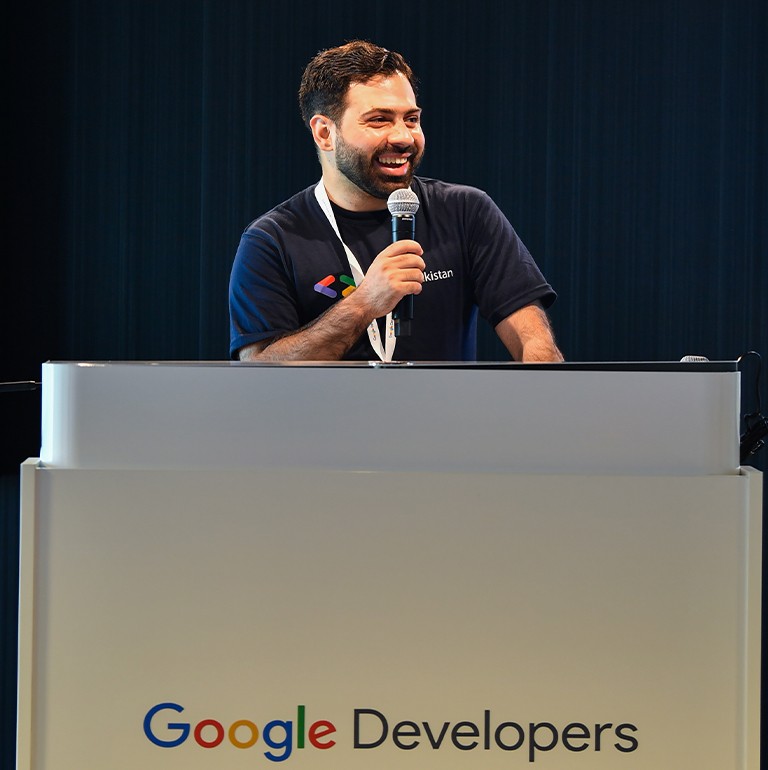 His journey allowed him the privilege of nurturing communities and contributing to groundbreaking projects that have had a profound and lasting impact on Pakistan's tech ecosystem. Commencing his career as a Graphic Designer, he transitioned to UI/UX design, emerging as a problem-solving expert who played a pivotal role in helping well-known brands develop their products.
Fawad's influence extended to the initiation of the Google Developer Students Clubs Program at IMSciences, introducing the youth of Peshawar to various Google products such as Flutter, Web, Cloud, IoT, and Android. His commitment to spreading awareness and knowledge was evident through the execution of over 70 events, both onsite and online, which trained over 10,000 individuals.
His journey culminated in his current role as the Manager of Google Developers Group Live Pakistan, covering the entire nation. Here, he continues to educate and empower individuals with Google products, contributing significantly to the growth of Pakistan's developer ecosystem. Presently, his focus revolves around UI/UX and raising awareness about user experience across different products. He is also dedicated to establishing the largest UX community in Pakistan, known as UXers PK 06.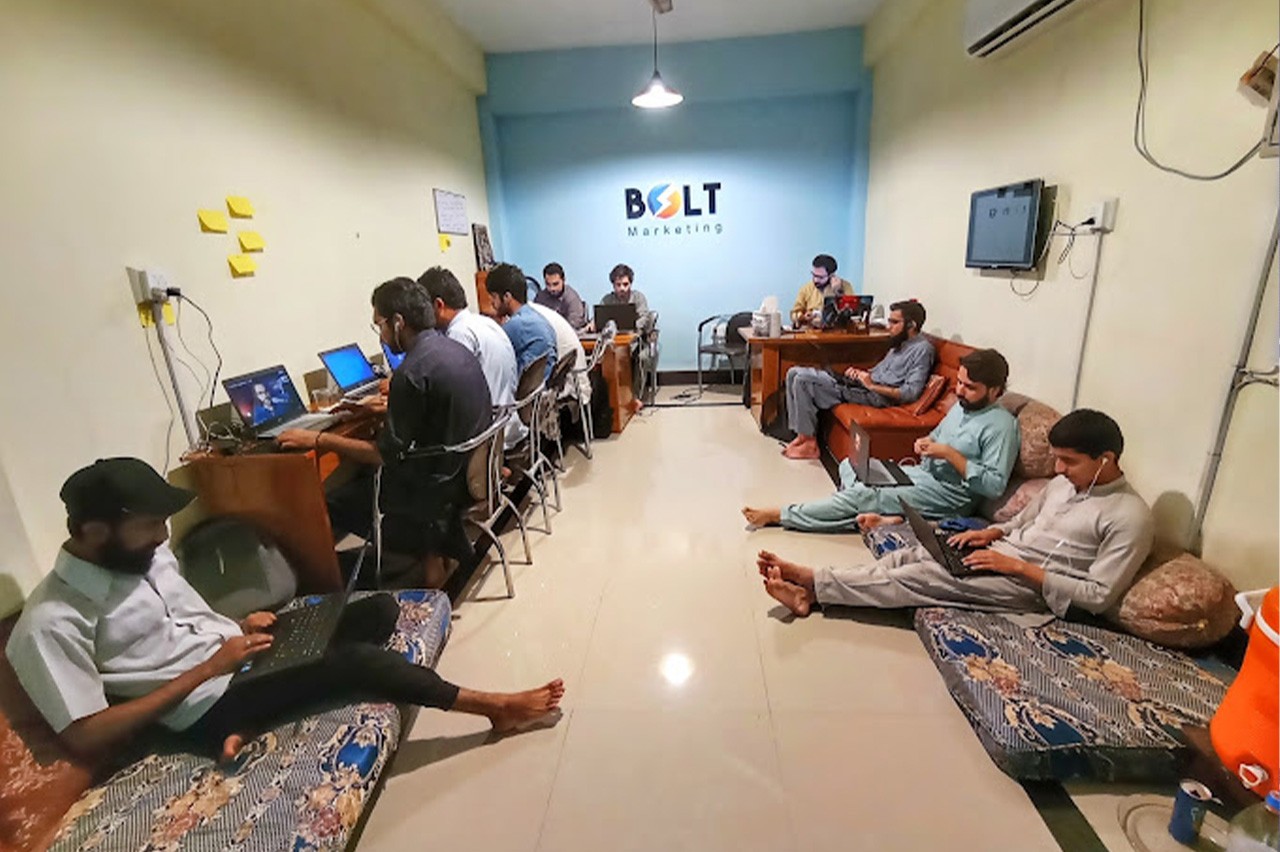 Bolt Marketing:
Fawad Kamal's unwavering passion for technology and community development has driven his involvement in the ecosystem for the past five years. In 2021, he took a significant step by co-founding his own Digital Marketing Agency and IT Consultancy, named Bolt Marketing. This agency offers a diverse range of digital marketing services and solutions, including mobile app development, website development, graphic design, and UI/UX services.
The Bolt Marketing team comprises two highly skilled professionals who are actively digitalizing businesses in Peshawar and its ecosystem. They provide businesses with opportunities to thrive in the digital age. The ultimate goal of Bolt Marketing is to establish itself as the premier Digital Marketing Agency in Pakistan within the next five years, thereby assisting businesses in their growth journeys.
In addition to their professional services, Bolt Marketing also plays a pivotal role in nurturing talent and enhancing the local ecosystem. They conduct a Bolt Summer Internship Program annually, dedicated to training individuals from Peshawar and improving the local ecosystem while creating new opportunities.
Awards and Achievements:
Fawad Kamal has been honored with several awards and acknowledgments in recognition of his significant contributions to Pakistan's technology and community ecosystems.
Google Developer Student Clubs:
Fawad took the initiative to establish and lead the Google Developers Student Club at IMSciences Peshawar. This endeavor has positively impacted hundreds of students and earned him recognition from Google for his substantial contributions to student development and community building.
Invited as a Guest HUM Pashto 1 for an Exclusive Interview:
Fawad Kamal was honored as a special guest on Hum Pashto TV Channel, where his efforts in community empowerment and support for people were praised and celebrated.