Hailing from KPK, Saba Kalsoom started working at the age of 16 from freelancing in areas of web design and emerging technologies. With a bachelor's degree in Electrical Engineering from NUST, specializing in AI and computer vision followed by Draper's University's entrepreneurship program, and over 7 years of experience in the field, she has had the opportunity to work on groundbreaking projects that have left a lasting impact on the digital and startup ecosystem.
From being a founding member of a virtual reality-based ed-tech startup in a pre-metaverse world bagging MIT Solve and Mohammad Bin Rashid Initiative for Global Prosperity with a grant of 1.65M PKR as a runner up to leading Google Developers Student Club and initiatives at COLABS, she has honed her technical skills and leadership abilities to drive innovation and foster community growth.
Her passion lies in leveraging entrepreneurship, content creation, and public speaking to make a positive impact on the world. Currently, She is focused on Web3.0 education and awareness with identification of its usecases to build digital products.
"No matter what people say, words & ideas can change the world" – Robin Williams
Saba Kalsoom has received several awards and recognitions for her contributions to the technology and startup ecosystem in Pakistan.
MIT Solve: She was part of the founding team of a virtual reality-based ed-tech startup that was selected as a runner-up in the MIT Solve challenge, winning a grant of 1.65M PKR.
Mohammad Bin Rashid Initiative for Global Prosperity: Her ed-tech startup also received recognition from the Mohammad Bin Rashid Initiative for Global Prosperity, winning a grant of 1.65M PKR as a runner-up.
Google Developers Student Club: She led the Google Developers Student Club initiative, which was recognized by Google for her contributions to student development and community building.
COLABS: She was also recognized for her work at COLABS, where she led initiatives to promote innovation and entrepreneurship.
Connected Pakistan HERoes award: In recognition of her contributions to the technology and startup ecosystem in Pakistan, she was awarded the Connected Pakistan HERoes award.
HBL PSL Hamaray Heroes: She was also recognized as an HBL PSL Hamaray Hero, celebrating individuals who have made a positive impact on society through their work and accomplishments. Her journey was featured on PSL forums acknowledging her contribution in emerging technologies of Web3.0 and beyond.
Saba's achievements and recognition serve as an inspiration to many, highlighting the potential of technology and innovation to create positive change and empower communities.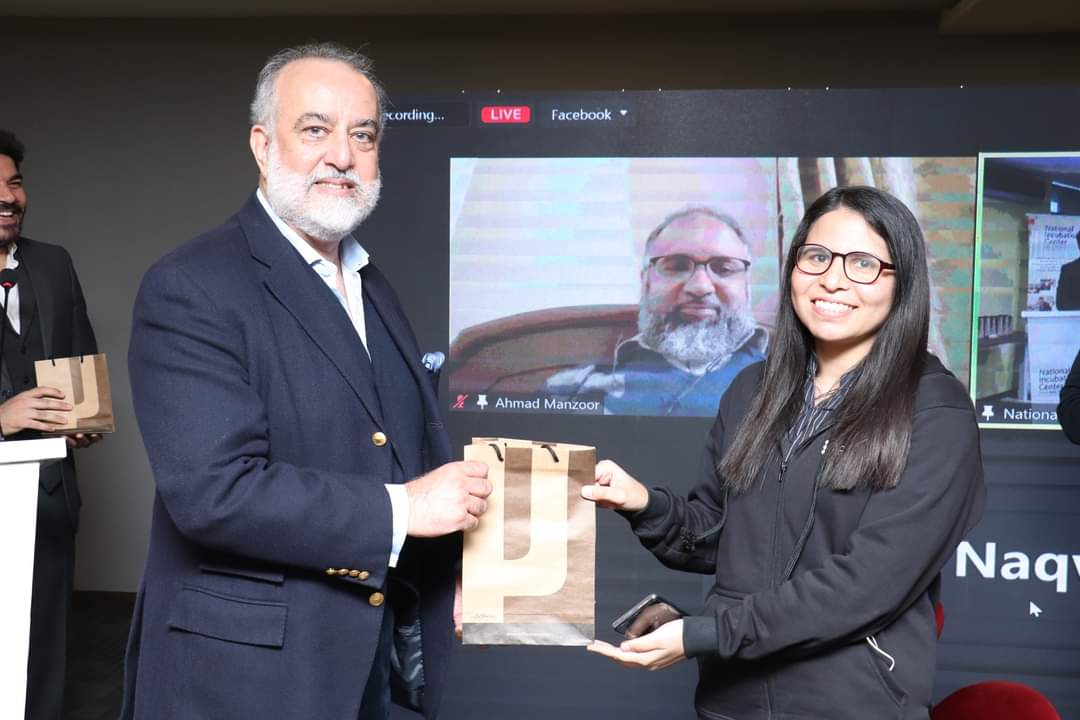 I believe that emerging technologies like blockchain, artificial intelligence, and virtual reality will have a significant impact on businesses and society as a whole. Blockchain technology, for instance, can help create more secure and transparent systems, allowing for more trust and accountability in industries like finance, healthcare, and logistics. Artificial intelligence has the potential to automate and optimize many processes, making businesses more efficient and productive.
Virtual reality can help create immersive experiences that can enhance education, entertainment, and other fields. Overall, these technologies can help create new opportunities, improve existing processes, and help solve some of the world's most pressing challenges.
My advice to aspiring entrepreneurs is to start small and take calculated risks. It's essential to have a solid understanding of the market and the problem you're trying to solve. Collaborate with other like-minded individuals who can bring complementary skills to the table, and don't be afraid to seek mentorship and guidance from experienced individuals in the field. For those interested in pursuing a career in technology, my advice would be to keep learning and stay up-to-date with the latest trends and technologies. Attend workshops and conferences, network with other professionals in the field, and build a portfolio of projects that showcase your skills and experience.