A Diverse Skill Set and Empowerment Mission: Huma Ilyas is a highly qualified individual with a diverse skill set that has made her a true asset to the e-commerce industry. Holding an M.Phil. degree in Economics from LCWU, she consistently secured top grades throughout her academic career. Her journey in the professional world began in 2019 when she stepped into the e-commerce industry. Her mentoring abilities and dedication to empowering individuals, particularly women, quickly set her apart.
Amazon Private Label Expertise: Huma's expertise as an Amazon private label marketing specialist has positioned her as a key player in Amazon's business ecosystem. Her adeptness at assisting brands of all sizes across various categories showcases her versatility and ability to deliver successful results in the competitive Amazon market.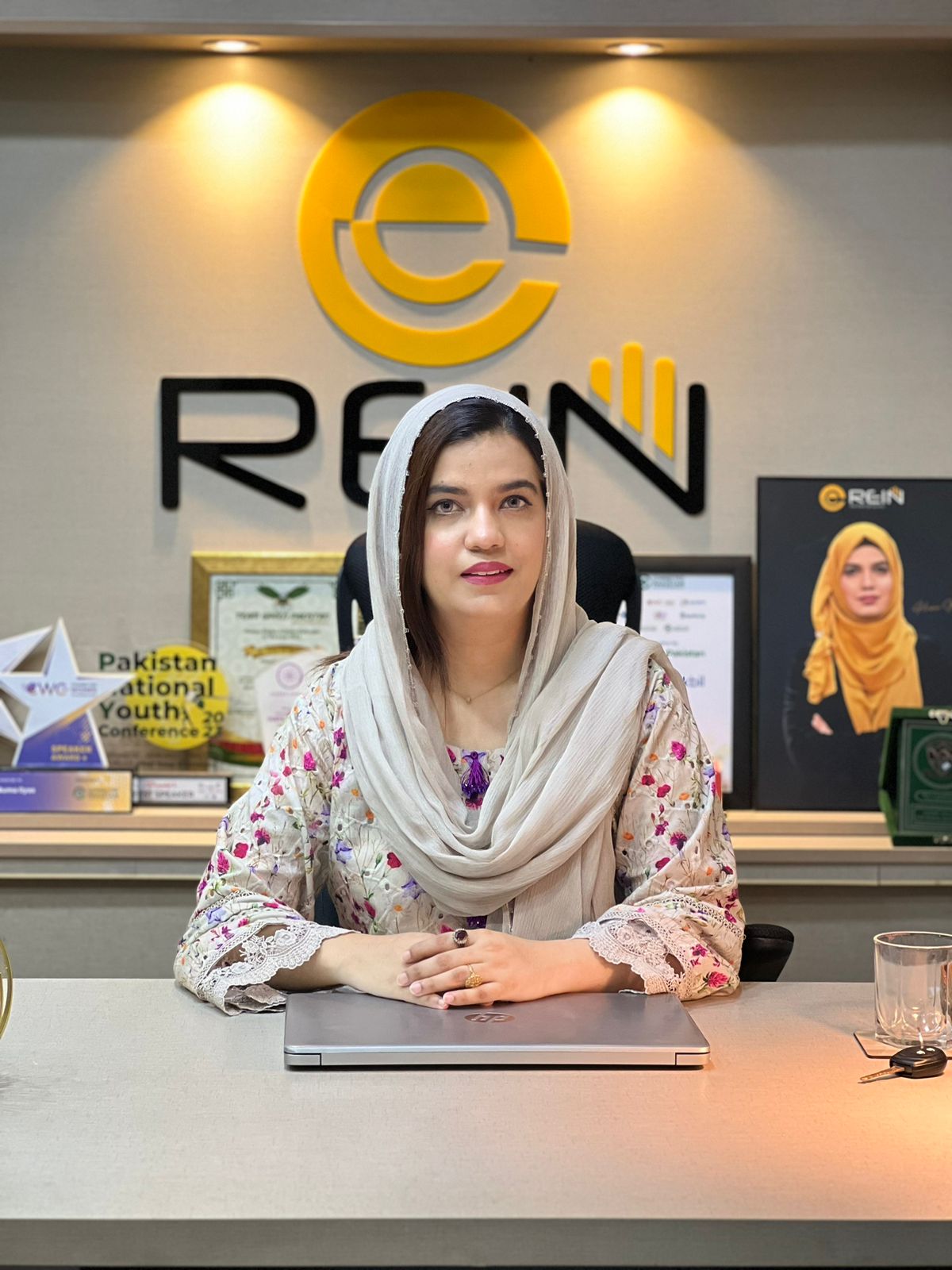 Overcoming Challenges and Paving the Path to Success: Huma's journey is one of grit and determination. Born into a middle-class family, she became the first woman in her family to venture into entrepreneurship. Starting her journey in her twenties, she faced numerous challenges but never wavered. She navigated personal and professional difficulties from 2016 to 2019, emerging stronger and more resilient.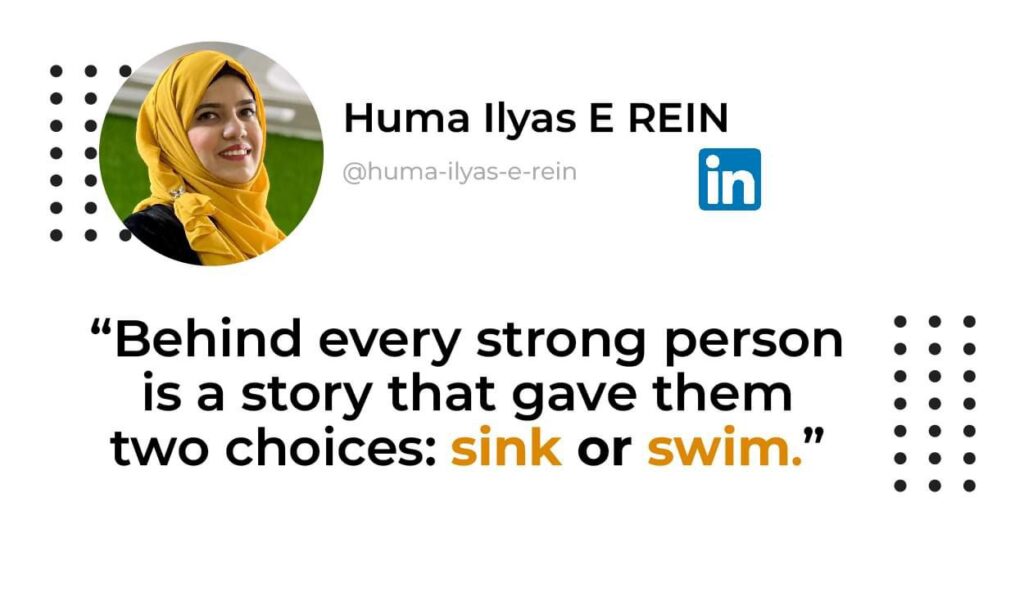 Empowering Women Through E-Rein: Today, Huma is the proud owner of E-Rein, an agency that consults on Amazon Private Label, Wholesale, and Online Arbitrage. As a FBR registered business, E-Rein represents Huma's commitment to delivering top-notch services. Her dedication extends to helping others learn and succeed in e-commerce, particularly women. Huma's efforts aim to generate employment and provide skill-based training to divorced and widowed women free of cost.
Recognitions and Acknowledgments: Huma's dedication and efforts haven't gone unnoticed. She has received awards from esteemed institutions including LCWU, Connected Women Conference Pakistan, Superior University, and Punjab University. Her accomplishments have earned her the Young Leader award at the Bahria University Lahore Youth Summit 2.0. Her story has been featured in various platforms, inspiring individuals across Pakistan.
Uplifting Women and Paving the Way: Huma's story is a testament to the power of determination and resilience. She firmly believes in the importance of supporting women's empowerment through family encouragement and education. Her success story is a source of inspiration for women aspiring to break barriers and excel in various aspects of life.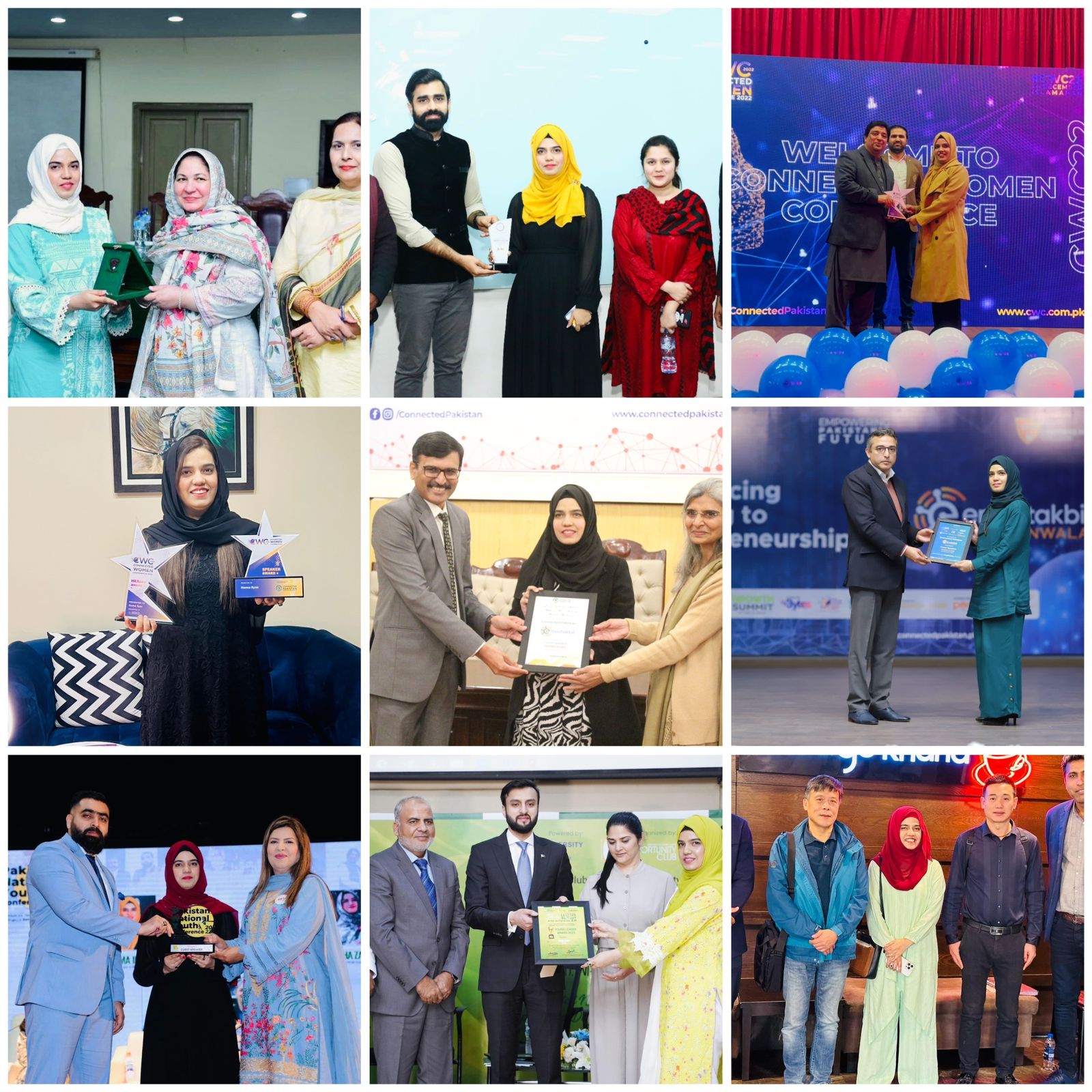 In the August'23 Edition of Connected Magazine, Huma Ilyas's journey unfolds as a tale of empowerment, triumph, and relentless dedication. Her story underscores the essence of Connected Pakistan's mission – to foster a culture of growth, collaboration, and innovation, ensuring a brighter future for Pakistan's tech ecosystem.