According to statistics, in Pakistan, the trend of eCommerce purchasing pattern has increased by multiple folds that too, quarter over quarter which implies a drastic positive shift in this industry, especially in the era of post-pandemic Covid-19.
However, the biggest challenge that has been observed in the traditional ecommerce orders processing is, lack of automation, which leads to higher dependency on manual work causing redundant tasks, errors, or even little to no control of the merchant over the inventory management.
Considering the challenges in the ecommerce industry of Pakistan, Mr. Obaid Arshad (CEO and Cofounder Ginkgo Retail) and Mr. Hassan Sajjad (CTO & Cofounder Ginkgo Retail) being an ecommerce and technology veteran, stepped ahead to bridge the crucial gap in the market. The ecommerce industry of Pakistan was disrupted back in 2020, by the needful SaaS based product "Ginkgo"; an ecommerce operating system which is now also an award winning SaaS based software providing services to more than 100 ecommerce merchants for the past 3 years and the number keeps growing. The award of "Best made in Pakistan SaaS based product in ecommerce" was secured by Ginkgo Retail back in October 2022 by CPC (Connected Pakistan Conference).
Ginkgo Retail is a one-stop solution for merchants who want to increase their efficiency and maintain control over their business through automation. From Order Management, Inventory Management, Logistic Management, Warehouse Management, BI Reporting, CRM, Multi-sales and Multi-vendor modules, Product Management System, and Track It, Ginkgo got us all for smooth ecommerce operations.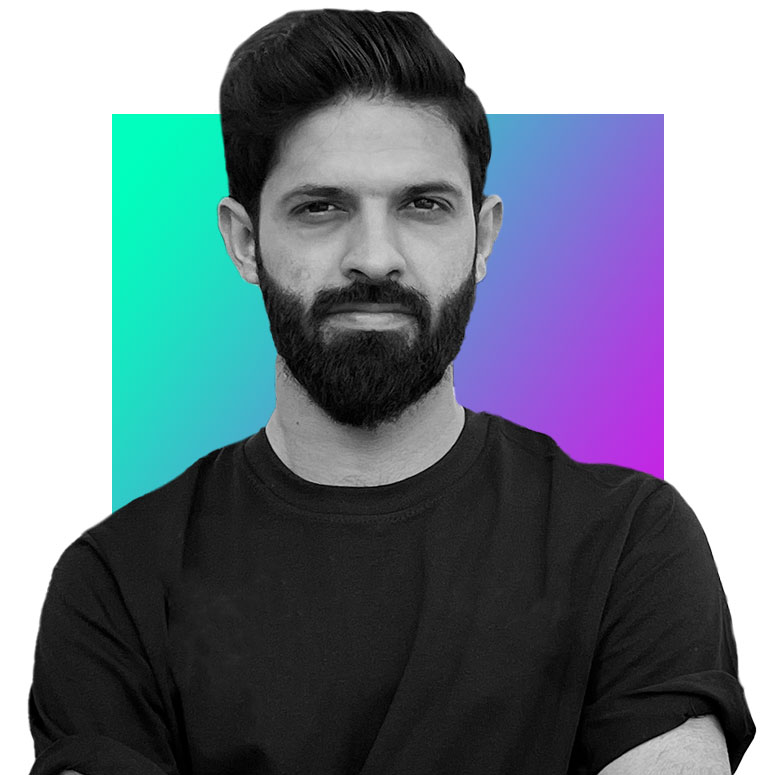 "Ginkgo is not an option, but has become a mandatory tool to execute successful ecommerce operations in such a fast paced market." –Recent merchants' survey
The disruptive technology of Ginkgo has not only increased the growth of the ecommerce industry to a higher level but one biggest plus point the merchants are experiencing is that Ginkgo is a tailored product according to the needs of the merchants.
By 2022, Ginkgo Retail being a renowned name in the ecommerce industry, was offered to plan and manage one of the biggest ecommerce conferences at Future Fest 22 (Zindagi by JS Bank). Mr. Obaid Arshad took the opportunity and brought the conference to another leap where a huge number of technology and ecommerce industry experts shared their narratives and had a very successful conference.
To pace things technologically a step ahead, Ginkgo Retail, acquired Unified Courier Logistic Application by Alchemative, a market initiator in logistics automation, As Ginkgo Retail itself has a strong market positioning with a substantial record of 15 million successful processed orders handling worth 50 billion PKR.
The success journey of Ginkgo Retail seems everlasting to us as this product is evolving every single day. The merchants of an immense scale such as PCB (Pakistan Cricket Board), Nishat Linen, Sapphire, Ndure, Outfitters, Bata, Minnie Minors, and more than 100 others are now using Ginkgo as their one stop solution.
Obaid Arshad being an entrepreneur and a tech enthusiast finds every opportunity to play around and make it fruitful for the industry or the youth of Pakistan. He took multiple initiatives and projects to enable and promote local ecommerce in Pakistan. Later, he made a collaboration with Deployers.pk (Ginkgo x Deployers.pk) to serve the youth of Pakistan, to guide and teach the ecommerce enthusiasts.
As ecommerce is booming in Pakistan, and there is a need for training the young enthusiasts about the roadmap and technicalities. Ginkgo x Deployers.pk, organized number of successful training sessions in Lahore, Islamabad/Rawalpindi, and Multan so far.
Ginkgo Retail keeps a fair balance between evolving its own product to ease the life of merchants, as well as paying back to the society in any possible way. Whether it's enabling local ecommerce and helping the economy of Pakistan to boost, or protecting the environment with 'Go green' mechanisms
Ginkgo Retail has already came across with an exceptional concept of saying goodbye to paper receipts and supporting smarter, greener, and digital receipts – ZeroSlip. Since, Ginkgo Retail enables the centralized experience between your retail and online channels. Therefore, Ginkgo Retail joined hands with ZeroSlip for an official partnership to provide a global package of adding value to merchants with escalating digital space to another tier with eco-friendly mechanisms.
An MOU signed between Ginkgo Retail and ZeroSlip to RIP paper receipts. The founder & CEO Obaid Arshad (Ginkgo Retail) and founder & CEO Khurram Bashir (ZeroSlip) exchanged the idea, how they can bring and build a centralized experience through ZeroSlip.
The promised narrative of Ginkgo Retail for adding value to the merchants' e-commerce operations is yet once again not compromised. As Ginkgo Retail is proactively forecasting ecommerce industry gaps and introducing dynamic and impactful solutions for the merchants in the market. Furthermore, a promising self-steering solution which will ultimately result in increase of customer satisfaction and reduction in operational costs in this fast paced ecommerce omni-channel era.  Any successful ecommerce business and its integration with Ginkgo has now become a game changing pair to work simultaneously to be profitable for the merchants in the evolving e-commerce market.