Pakistani Education Drilling Leader, Skill-based learning Forerunner, Technology Agitator
Indubitably, a persona of a strong woman in her own sorts for being dynamo as a mother, a Wife, a daughter, an Educationist, and a mechanism for bridging the gaps in developing technology and skill-based learning mindset. The preliminary academic period has been a benchmark in her life, a gold medalist, and a topper throughout her academic years.
Tabinda has been working for over 16 years in the academic sphere as an active gem to boost up the new beginnings of technology in gaining master-driven outcomes through skilled-based learning. She works on sites as a master trainer, educationist, policy and strategy maker to speed the adroitness especially of Pakistani youth to develop a technological ecosystem in Pakistan.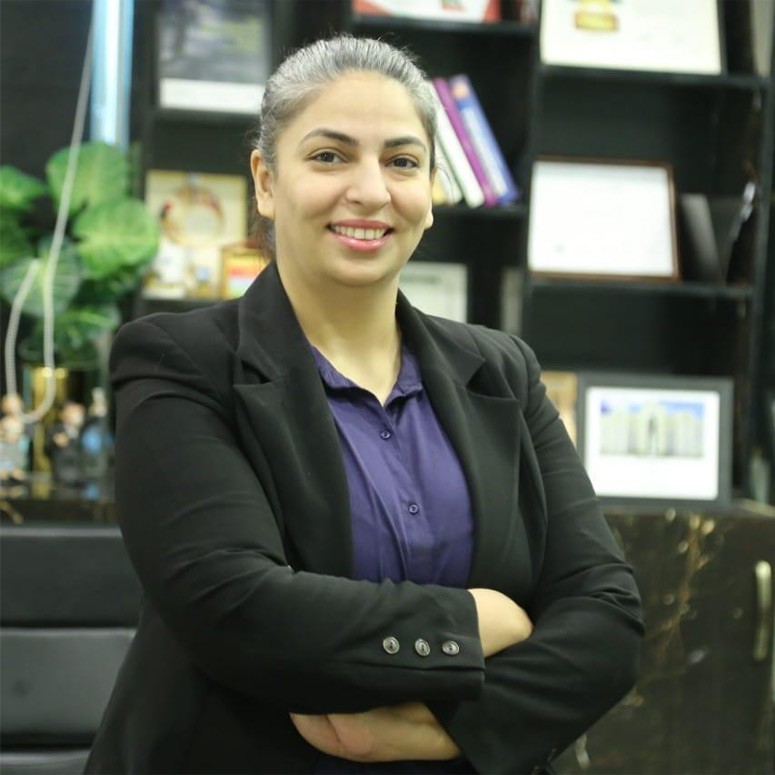 Tabinda, a Chairperson of the Board (AIK Foundation), inaugurated in the memory of her Late Father which aims to provide clean drinking water and promote plantation through a vigilant way in the schools of Pakistan to lead the social standards of their living.
She has various academic and professional golden badges on her shoulders out of which few are: Gold Medalist and Topper of Punjab University, Gold Medalist for consecutive 5 years of her education, Best Teacher Award, Acknowledgment by the Chief Justice of Pakistan for her academic excellence, Research Publication in the international conference of Middlesex University Dubai, Published various practical case studies in the international platforms i.e. The Case Center and Emerald Insight.
She is passionate about educating the youth regarding business, skill and technology so that enabling the youth of Pakistan to become the master of their own fate. Following are few of her golden badges, that are being appreciated at national and international level:
South Asian Business Excellence Award, 2022 in Dhaka was staged to her as

Outstanding Women Leadership in Education Industry Award.
Pakistan Nissa Award as Best Education Leader of Pakistan 2022
She was given the Star of the Year Award, Superior University 2020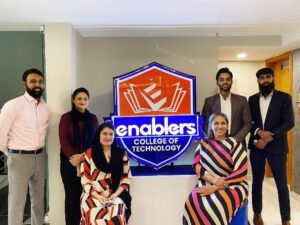 Her professional realm has some attractive transitions throughout her career; she worked in recognized institutions with renowned professionals. She was a Project Director Enablers, where she managed all initials and detailing of strategic planning of Technology College, monitored HR and Marketing related tasks under her supervision with reaching competencies and trained the team with efficiency and effectiveness. She articulated the mission to opt right career pathways for students. Enabler college of technology is being launched to enable the youth of Pakistan to contribute for the social and economic parity.
She proficiently contributed her vast marketing and business experiential graph working with one of the leading private universities of Pakistan entitled Superior University, where she formulated PR and Marketing activities for the promotion and activation of entrepreneurial eco system as Assistant Director Marketing and PR CMACED. While her working with the entrepreneurship center of Superior University, she was the flag bearer of entrepreneurial mindset among youth of Pakistan.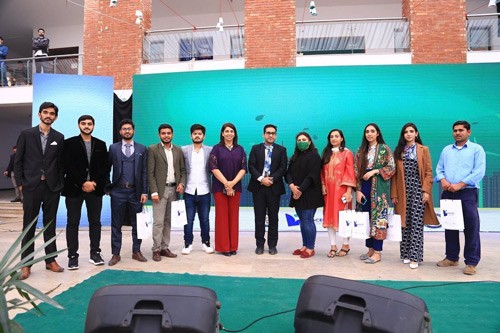 She was appointed as a Master Trainer in the University of Central Punjab. She was a Project Lead Global Incubation Network, ArgonTech Inc. She was hired as a Master Trainer Women Entrepreneurship, The Startup School. Associate Member of Association of National and International Universities Research and Education, Ambassador Commonwealth Entrepreneurship Club, Women Council Member in Marketing Association of Pakistan, Lead Trainer Entrepreneurship in Riphah International University & Head of Business Development and Growth Marketing at Viltco Technologies. She have also worked with several international companies, such as Sakshi advertising, AL-Arooba Cultural Center Dubai, as a Trainer and Mentor and authorized learning partner in skill development council Canada.
Family: Ms. Tabinda is an energetic mom of a daughter and a son, and a subtle husband whose companionship is incomparable in every possible way. She holds a great bond with her siblings who stood by her through thick and thin of her journey. She believes that success matters a lot when your loved ones appreciate you and encourage you to achieve whatever you aspire of. She penned down the wishes and duas of her parents without which she would never have gotten this success. A strong family support system can be the best weapon for a woman to grow in the patriarchal system of Pakistan. 
Upcoming plans a decade ahead:
Creation of a new educational vision where youth will be equipped and trained with the skilled based and technology-based learning to be able to décor the aspirations of their lives.

Cultivation of entrepreneurship among kids to make better Pakistan with healthy economic structure.

Dispersion of knowledge and education among youth can lead the present and the better tomorrow.

Sustainable setups to treat the environment and community development projects such as climate change, awareness of seeding plantation and purification of drinking water.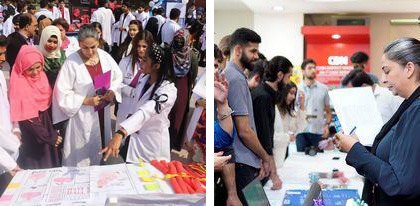 "Your character is the reflection of your deeds which will lead you to a confident and successful stature." -Tabinda Usman