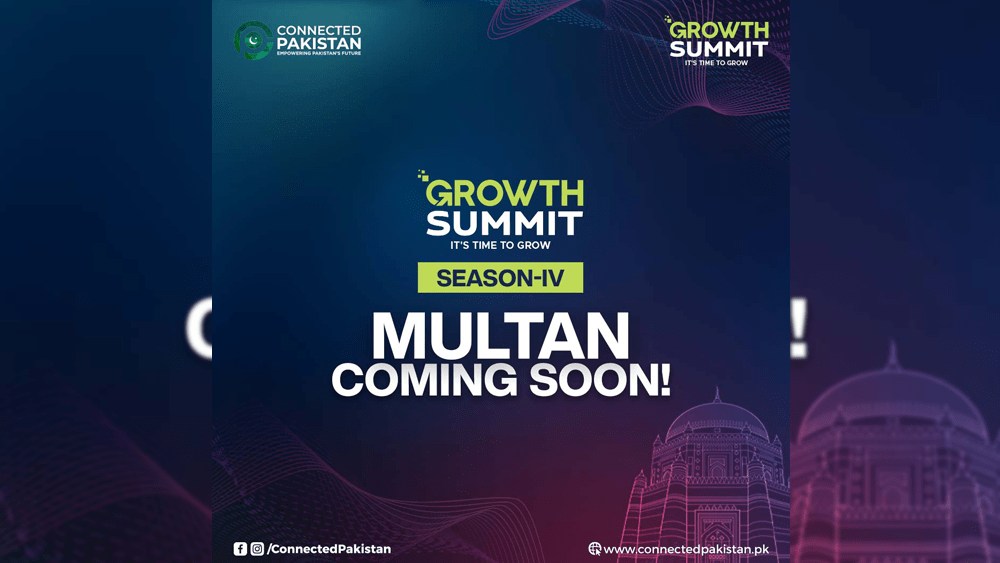 Unveiling Growth Summit Season IV: Empowering Multan with Tech Advancements and Knowledge
Introduction: Growth Summit Season IV is set to make its mark in Multan on September 16th at the prestigious Bahauddin Zakariya University (BZU). This anticipated event, hosted by Connected Pakistan, promises to be a powerhouse of knowledge, innovation, and opportunities for both individuals and businesses. With a focus on scaling, expansion, acceleration, and growth, Growth Summit Season IV is geared to provide attendees with the insights and tools they need to thrive in today's rapidly evolving tech landscape.
Unlocking Insights for Growth: As technology continues to reshape industries, Growth Summit Season IV stands as a beacon of learning and advancement. Attendees will have the chance to explore various avenues of growth, from problem-solving to strategic expansion. With a lineup of seasoned speakers and industry experts, the event offers a unique platform for gaining valuable insights and leveraging opportunities for sustainable growth.
Empowering Multan Through Knowledge: Multan, a city steeped in history and culture, is rapidly emerging as a hub for technological innovation and progress. Growth Summit Season IV seeks to bolster this growth by providing attendees with a space to connect, share ideas, and collaborate. Whether you're an entrepreneur, an industry professional, or a tech enthusiast, this event offers a wealth of knowledge and networking opportunities.
Why Attend Growth Summit Season IV:
Insightful Sessions: Dive into sessions covering scaling strategies, expansion tactics, and effective problem-solving approaches.
Expert Speakers: Learn from experienced professionals and thought leaders who are shaping the tech landscape.
Networking Opportunities: Connect with like-minded individuals, potential collaborators, and industry experts.
Tech Advancements: Stay updated on the latest tech trends and advancements driving growth.
Q&A Sessions: Engage in interactive Q&A sessions with speakers, allowing you to seek direct advice and insights from experts.
Meet the Industry Experts: Get the chance to meet and interact with renowned experts of the industry, expanding your network and knowledge.
Collaboration Potential: Explore collaboration opportunities with fellow attendees and industry leaders to foster growth and innovation.
Empowerment Through Knowledge: Equip yourself with the knowledge and tools necessary to excel in a rapidly changing tech landscape.
Unlock New Opportunities: Discover new avenues for growth, expansion, and acceleration in your professional journey.
Energizing Multan's Tech Scene: Contribute to the growth of Multan's tech community by engaging with industry pioneers and thought leaders.
Don't Miss Out: As the tech industry evolves, staying ahead of the curve is crucial. Growth Summit Season IV provides a unique chance to do just that. Whether you're looking to refine your business strategies, expand your network, or explore new growth avenues, this event has something to offer. Secure your spot and be a part of this transformative experience. Register now and be prepared to unlock a world of possibilities.
Remember, growth begins with knowledge, and Growth Summit Season IV is here to provide the knowledge you need to thrive.
Conclusion: Growth Summit Season IV is set to energize Multan with a day of innovation, learning, and growth. From scaling businesses to exploring new opportunities, this event is a must-attend for anyone looking to make an impact in the tech industry. Join Connected Pakistan on September 16th at BZU for an event that promises to redefine growth strategies and inspire attendees to reach new heights.