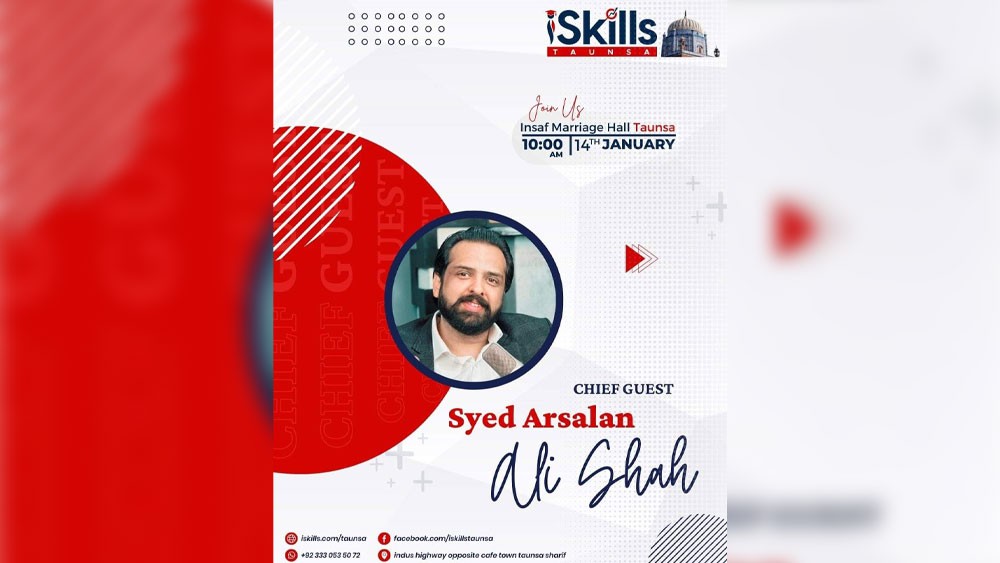 Syed Arsalan Ali Shah: Empowering Pakistan's Future Through Tech and Innovation
Syed Arsalan Ali Shah, the Founder & CEO of Connected Pakistan, is set to join us at the Iskills Taunsa Launching Ceremony, marking another significant milestone in his remarkable journey. As a dynamic tech entrepreneur, Syed Arsalan Ali Shah is at the forefront of driving positive change through technology, innovation, capacity building, entrepreneurship, and leadership in Pakistan.
With a deep-rooted passion for utilizing technology as a catalyst for empowerment, Syed Arsalan Ali Shah has been instrumental in transforming the landscape of Pakistan's tech industry. His visionary approach and relentless efforts have earned him numerous accolades and recognition both locally and internationally.
One of Syed Arsalan Ali Shah's notable achievements includes being featured as a success story on Payoneer.com, a renowned global payment platform. This recognition speaks volumes about his entrepreneurial prowess and the impact he has made in the tech ecosystem.
In addition to that, Syed Arsalan Ali Shah has been honored with prestigious awards from esteemed institutions such as HBL PSL Hamaray Heroes, the President of Pakistan, the Prime Minister of Pakistan, the Federal IT Minister, the Provincial IT Minister, the Governor of Sindh, the Khyber Pakhtunkhwa Information Technology Board, the Pakistan Software Export Board, and the Ministry of IT & Telecom. These accolades further solidify his position as a leading figure in the industry.
Syed Arsalan Ali Shah's participation in the Iskills Taunsa Launching Ceremony is a testament to his commitment to fostering innovation, entrepreneurship, and digital skills development in Pakistan. His presence will undoubtedly inspire and motivate aspiring individuals to embark on their own entrepreneurial journeys.
We are honored to have Syed Arsalan Ali Shah as a part of this momentous occasion, and we look forward to his insightful contributions and invaluable guidance as we collectively strive to create a brighter future for Pakistan.
Stay tuned for more updates on the Iskills Taunsa Launching Ceremony and the inspiring insights shared by Syed Arsalan Ali Shah, a true visionary in the tech industry.