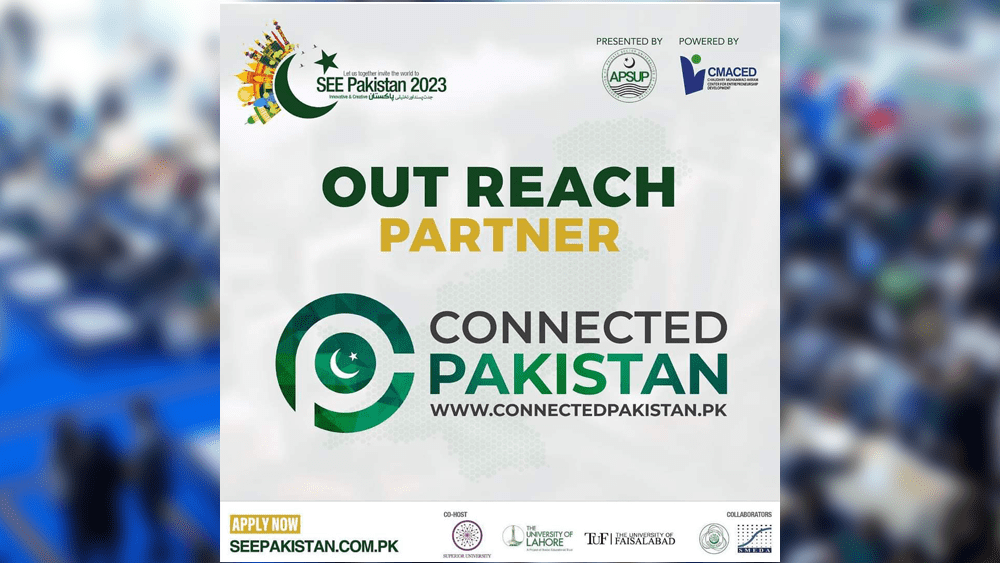 Connected Pakistan: Proud Community Partner for World Startup Championship 2023
Connected Pakistan is delighted to announce its partnership as a community partner for the highly anticipated World Startup Championship (WSC) 2023. As a global event supported by national and international institutional partners, WSC aims to recognize and celebrate the most innovative startups that contribute to the acceleration of entrepreneurship and innovation. This blog post will delve into the significance of this partnership and shed light on the goals and vision of WSC in promoting inclusive growth and job creation.
Accelerating Innovation and Entrepreneurship:
WSC 2023 serves as a platform for startups from various backgrounds and economic sectors to showcase their dynamic projects that have the potential to drive innovation and create jobs. By identifying and highlighting these startups, WSC aims to foster an ecosystem that nurtures innovation and encourages entrepreneurship on a global scale. Connected Pakistan, as a community partner, shares the same vision of promoting and supporting startups in their journey towards success and growth.
Inclusiveness and Diversity:
One of the key aspects of WSC 2023 is its commitment to inclusiveness and diversity. The championship welcomes startups from all walks of life and from all corners of the world, regardless of their economic sector. This emphasis on inclusivity ensures that startups with groundbreaking ideas and solutions, regardless of their background, have the opportunity to participate and gain recognition.
Collaboration and Networking:
WSC 2023 provides an exceptional platform for startups to collaborate and network with industry leaders, investors, mentors, and fellow entrepreneurs from around the globe. This network and collaboration opportunities can open doors to new partnerships, investments, and invaluable guidance for startups to accelerate their growth and success. Connected Pakistan, as a community partner, aims to facilitate this collaborative environment and support startups in leveraging these connections to their advantage.
The Impact of WSC:
WSC 2023 has a larger vision of creating a positive impact by showcasing startups that not only drive economic growth but also prioritize inclusiveness and job creation. By highlighting these startups, WSC inspires other entrepreneurs, governments, and organizations to recognize the potential of startups as catalysts for change and progress. The ultimate goal is to create an environment that nurtures innovation, empowers entrepreneurs, and drives sustainable economic development.
Connected Pakistan is thrilled to be a community partner for the World Startup Championship 2023. This partnership reflects our commitment to fostering innovation, supporting startups, and promoting inclusive growth. We believe in the power of startups to transform industries, create jobs, and contribute to a thriving entrepreneurial ecosystem. Through our collaboration with WSC, we aim to amplify the impact of startups and contribute to a brighter future driven by innovation and entrepreneurship.
Join us in celebrating the world's most innovative startups at WSC 2023 and witness the power of entrepreneurship in driving positive change!