I would say my life has been a journey of an ordinary traditional passionate girl and  My path to success was planned by nature, my vision to do something for my family led me to think big. Going through the hardest time in life from personal, and financial to health crises, I realized to myself that there's no comfort zone in life, & hard work pays off.
I belong to a renowned noble family in the town and like every passionate girl, my mother was the one who inspired me in every aspect of my life, she gave me wings to fly and made me believe that if one's faith in Almighty & Moral Values should be persistent, then success will be the ultimate outcome.
My love, passion, and devotion have established the idea of Work Generations through my continuous efforts & struggles while setting standards of excellence across a variety of Industries since 2014.
The core values, vision & focus have always been my 1st priority. "I have faced many troubles, people discouraged me by saying you are wasting your time, and there will not be any success out of this freelancing but they have seen my success. Now I am an independent lady, I believe a woman can decide whether she should be a Warrior or indulge herself in self-pitiness".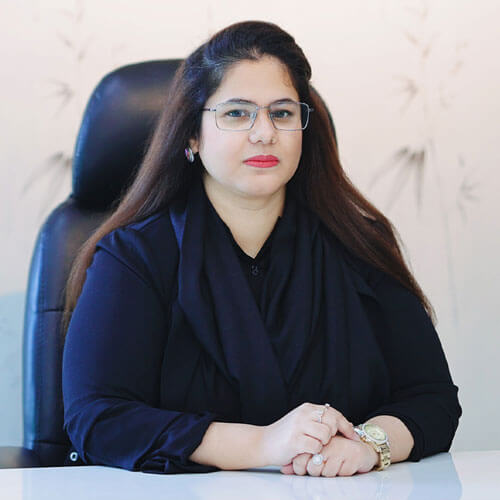 Shawana Iftikhar
CEO – Work Generations
First Woman in Pakistan to Reach 1 Million Dollars on Upwork and Founder of Work Agency
Top-Rated Plus Agency listed in Best Top 50 In Upwork (Worldwide)
A decade in Helping Businesses to upscale!
2000+ Clients  – 200000 + Working hours and lead Team of 200+
I motivate people to take initiative with full devotion and high aims. They will succeed, don't adopt shortcuts & add values, standardize their work in accordance with international clients and satisfy their required task needs.
My agency "Work Generations" is an International IT/Tech Virtual services providing company that offers work excellence at the best level. I started as a freelancer and build national and international Virtual team.
In 2018, I've founded Work Generations, a Company at larger scale. "WG was an idea intended to people independent in their lives, to deal with their problems/challenges of any kind and to build their confidence in themselves".
We are a reliable Top-Rated Agency of dedicated members with experience of handling LARGE projects of ENTERPRISE and FORTUNE 1000+ clients Like Microsoft, Upwork, Airbnb, J&J, Procter and Gamble, and many more with internal Project management and Quality assurance to ensure the best delivery and quality of work.
Being a female entrepreneur since 2014, I am the only Female who has crossed 1 Million dollars in Upwork history as a Pakistani and Own Agency Listed in the Top 50 best in Upwork (Globally)
I advised all future freelancers/entrepreneurs to stay patient, passionate, and motivated, support each other, learn to focus on team collaborations rather than competition, uplift Pakistan altogether, and live for a cause that can help others. It will ultimately enhance your business in good faith".
"Please focus on Your child SKILL Development."