From Earning 9,000/mo to Achieving a Staggering 240 Million Turnover
Discover the Inspiring Story of Nizam Ud Deen, the Trailblazing Entrepreneur Who Defied Expectations, Overcame Challenges, and Transformed His Dreams into Reality.
Embark on an inspiring journey as we delve into the remarkable story of Nizamuddeen, a dynamic entrepreneur who is making waves in the business world. Based in Multan, Pakistan, Nizamuddeen has earned a stellar reputation as a digital marketer and SEO consultant with over a decade of experience. His expertise has benefited numerous local and international businesses, establishing him as a renowned figure in the digital marketing landscape.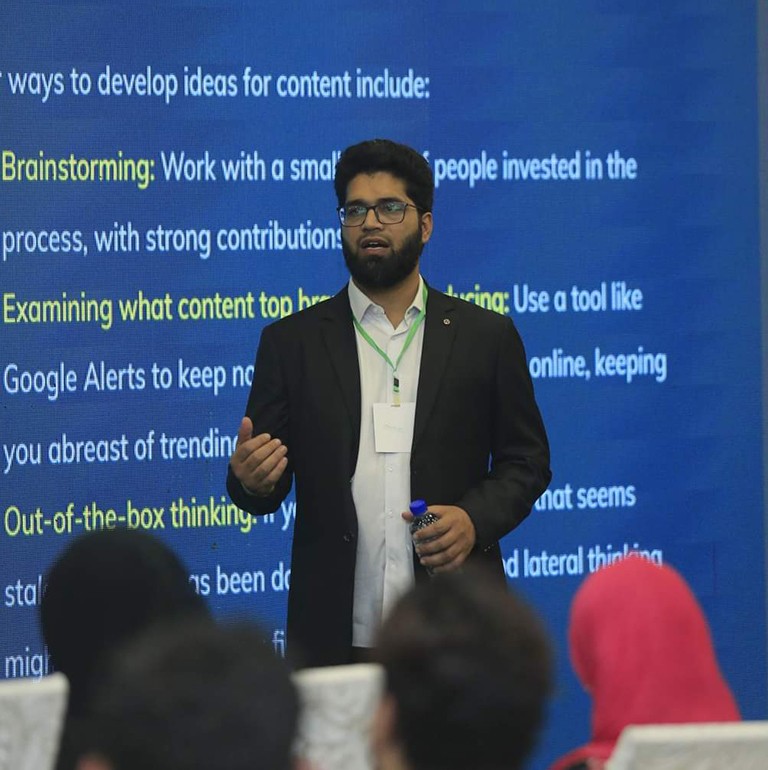 Also, Nizamuddeen's passion for teaching has led him to positively impact the lives of countless students. With four successful batches under his belt, he has shared his knowledge and expertise as a valued instructor at the University of Education, Lahore (Multan Campus). His dedication to nurturing the next generation of professionals is commendable and speaks volumes about his commitment to making a difference.
While excelling in the digital realm, Nizamuddeen's entrepreneurial spirit has driven him to explore new horizons. His recent venture into the world of handicrafts, backed by a significant investment of 170 million, has yielded remarkable results. Through his creative vision and business acumen, he has curated an impressive lineup of artisanal products that have garnered widespread acclaim both locally and internationally. This bold endeavor has translated into an impressive annual turnover of 240 million.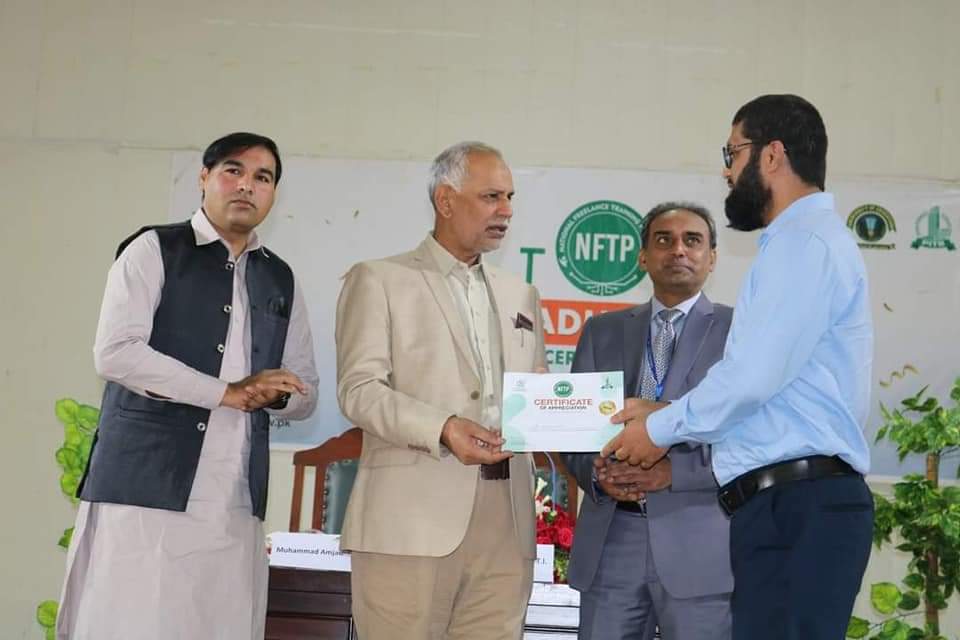 Digital Marketing and SEO Extraordinaire: Nizam Has Been Scaling Hundreds of Businesses Locally and Internationally for More Than a Decade
Nizamuddeen is a true luminary in the digital marketing arena, revolutionizing the way businesses achieve success online. As the driving force behind ORM Digital Solutions, his expertise has propelled hundreds of local and international businesses to new levels of profitability. With a data-driven approach and strategic acumen, Nizamuddeen has consistently delivered remarkable results, earning him accolades and recognition from renowned industry publications.
Through his innovative campaigns and cutting-edge strategies, Nizamuddeen has not only helped businesses enhance their online presence but also generated substantial revenue streams. His digital marketing prowess has translated into millions in earnings, as he continues to unlock the full potential of businesses in the ever-evolving digital landscape.
Closing the Market Gap: Nizam Ud Deen's Handicraft Business Propels Journey to 247 Million
In the ever-evolving landscape of entrepreneurship, identifying gaps in the market is a savvy move that sets visionary individuals apart. And that's precisely what Nizam ud deen did when he embarked on his remarkable journey in the world of handicrafts. With an astute eye for untapped potential and a relentless drive for success, he carved a niche for himself, propelling his business to unparalleled heights. As a result of his unwavering perseverance, creative prowess, and strategic acumen, Nizamuddeen's handicraft revolution has led him on an extraordinary path, with an astounding annual turnover of 247 million.
Nizamuddeen's strategic approach to marketing played a pivotal role in propelling his business to unprecedented heights. Leveraging his expertise in digital marketing and e-commerce, and also leveraging the money he earned from digital marketing, he created a captivating online presence that showcased the intricate craftsmanship and captivating stories behind each product. His brand became synonymous with authenticity, quality, and ethical production practices, resonating with conscious consumers seeking unique, handcrafted treasures.
"Generosity is a gift that keeps on giving. When we value and uplift others, the universe has a way of returning the favor, multiplying the blessings in our own lives." – Nizam Ud Deen
Nizamuddeen's commitment to giving back is evident in his actions. He has selflessly shared his premium courses for free on YouTube, offering valuable knowledge to a wide audience. He willingly assists students who reach out to him, providing guidance without expecting anything in return.
Nizamuddeen's dedication extends to his blog, where he freely shares insights and experiences, and his role as a trainer on the government-backed platform DigiSkills. His generosity and willingness to support others reflect his belief in creating a positive impact and nurturing a community of growth and success.