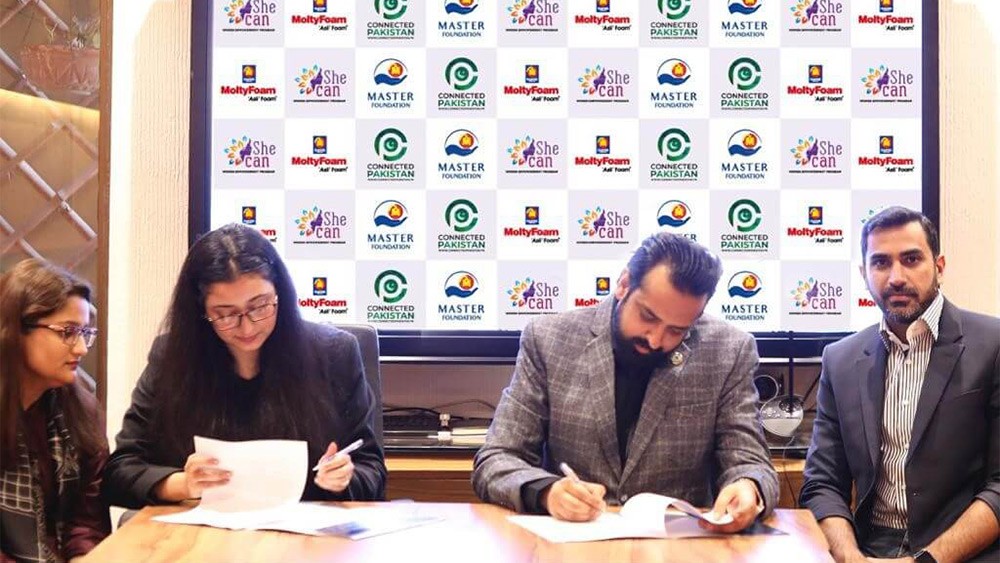 Empowering Women: Connected Pakistan Collaborates with Master Foundation for Digital Literacy Courses on International Women's Day
This International Women's Day, a significant collaboration has taken place between Master Foundation and Connected Pakistan, marking a crucial step towards empowering women in Pakistan. Through their joint initiative called "She Can," these organizations have come together to provide digital literacy courses to up to 5000 women. This partnership aims to foster financial independence among women and contribute to the growth of the nation's economy.
Despite making up half of Pakistan's population, women remain significantly underrepresented in the technology industry, comprising less than one percent. Recognizing the importance of gender parity in this sector, Master Foundation and Connected Pakistan have joined forces to bridge this gap. By offering digital literacy training courses, they aspire to empower women, enabling them to unlock their full potential and actively participate in the digital economy. This collaboration will not only uplift individual women but also contribute to the overall expansion of the technology industry in Pakistan.
Through their Memorandum of Understanding (MoU), signed on 2nd March 2023, Ms. Maham Fatima, Sr. Manager of Brand Excellence & Strategy at Master Foundation, and Mr. Syed Arsalan, CEO & Founder of Connected Pakistan, have solidified their commitment to this impactful collaboration. By leveraging their expertise and resources, both organizations will work diligently to provide women with the necessary knowledge and support to thrive in the digital world. The aim is to empower women, foster economic independence, and create a more inclusive and prosperous society.
The digital literacy courses offered through this collaboration will equip women with essential skills to navigate the digital landscape effectively. From basic computer literacy to advanced digital skills, participants will gain the necessary knowledge to pursue various opportunities in the technology sector. By investing in women's education and empowerment, Master Foundation and Connected Pakistan are transforming lives and enabling women to contribute significantly to the country's socio-economic development.
The partnership between Master Foundation and Connected Pakistan on this International Women's Day signifies a remarkable commitment to empowering women through digital literacy. By providing training courses to thousands of women, this collaboration aims to bridge the gender gap in the technology sector and foster economic independence. Together, they are unlocking opportunities and transforming lives, ensuring that women in Pakistan can actively participate in the digital economy and shape a brighter future.