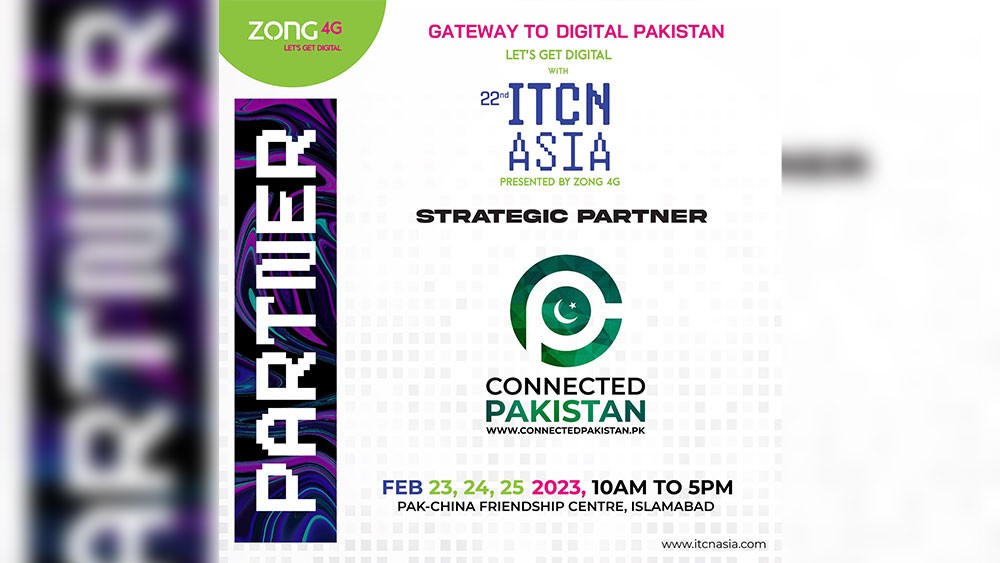 Accelerating Growth: Connected Pakistan Collaborates with ITCN Asia for the Growth Summit'23
Connected Pakistan, a leading tech social enterprise, is thrilled to announce its collaboration with ITCN Asia for the highly anticipated Growth Summit. This partnership brings together two powerhouses in the tech industry to create a dynamic platform for accelerating growth, fostering innovation, and driving digital transformation. With a shared vision of empowering the tech community, this collaboration aims to provide a valuable networking and learning experience for professionals, entrepreneurs, and industry leaders.
The Growth Summit, organized by Connected Pakistan, aims to foster collaboration and knowledge sharing among key stakeholders in the tech ecosystem. This event will serve as a catalyst for driving growth, enabling participants to explore emerging trends, exchange insights, and forge valuable connections. By bringing together industry experts, thought leaders, and innovative startups, the Growth Summit will create an environment conducive to learning, inspiration, and business opportunities.
Expert Keynote Speakers: Renowned industry experts and thought leaders will share their insights and experiences, providing valuable guidance on growth strategies, market trends, and disruptive technologies.
Panel Discussions and Fireside Chats: Engaging panel discussions and fireside chats will delve into critical topics such as digital transformation, emerging technologies, investment opportunities, and scaling businesses in the digital age. Participants will gain actionable insights and practical advice from industry pioneers.
Startup Showcase: The Growth Summit will provide a platform for promising startups to showcase their innovative ideas and solutions. This opportunity will not only give startups exposure but also connect them with potential investors, mentors, and collaborators.
Networking Opportunities: Ample networking opportunities will be available throughout the event, allowing participants to connect, collaborate, and form meaningful partnerships. Building a strong network is crucial for fostering growth and seizing new opportunities in the tech industry.
Connected Pakistan and ITCN Asia's collaboration for the Growth Summit marks a significant milestone in driving growth and innovation in the tech industry. By leveraging their combined expertise, resources, and networks, they are poised to deliver a transformative event that will empower participants to accelerate their growth journey. Whether you are an entrepreneur, professional, or tech enthusiast, the Growth Summit promises to be an unmissable opportunity to gain insights, expand your network, and thrive in the ever-evolving tech landscape.