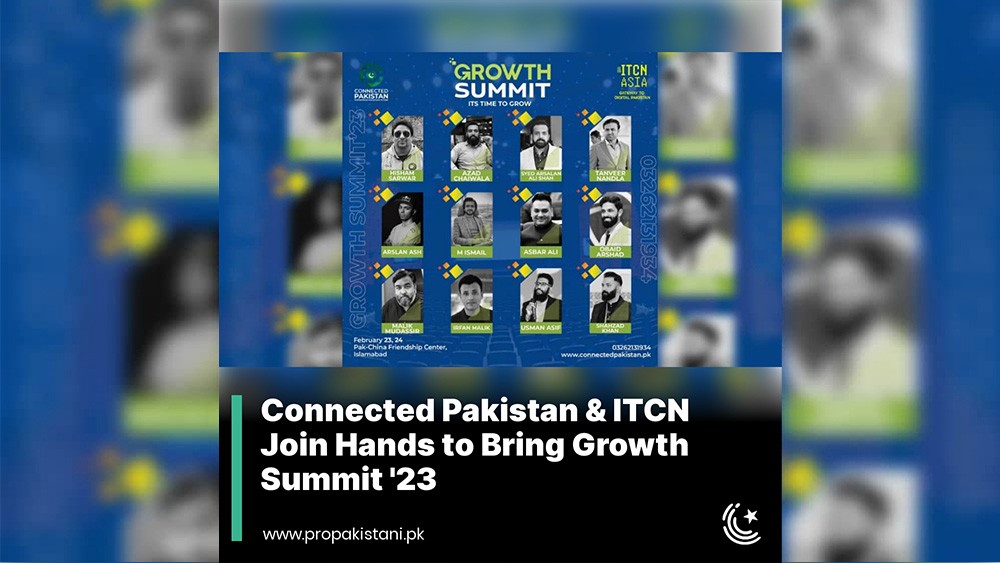 Accelerating Growth: Connected Pakistan Announces Growth Summit'23 in Islamabad
Connected Pakistan, a leading tech social enterprise, has recently unveiled its highly anticipated event, the Growth Summit'23, set to take place in Islamabad. The Growth Summit aims to gather industry leaders, visionaries, and aspiring professionals from the technology sector to foster knowledge sharing, collaboration, and discussions on accelerating growth, scalability, and innovation.
Uniting Tech Leaders for Knowledge Exchange:
The Growth Summit'23 serves as a platform for bringing together distinguished leaders and experts from various technology domains. Through engaging keynote speeches, panel discussions, and interactive sessions, attendees will have the opportunity to gain insights from accomplished professionals who have successfully driven growth and scalability in their respective fields. The event promises a rich learning experience, offering a wealth of industry-specific knowledge and practical strategies.
Embracing Acceleration and Scalability:
In today's rapidly evolving technology landscape, businesses and professionals must focus on acceleration and scalability to stay ahead. The Growth Summit recognizes the importance of these aspects and aims to equip attendees with the tools, techniques, and insights needed to achieve sustainable growth. From exploring innovative business models to leveraging cutting-edge technologies, participants will gain valuable insights on how to navigate the challenges and seize growth opportunities in their organizations.
Fostering Creativity and Innovation:
At the heart of the Growth Summit is the belief in the power of creativity and innovation to drive progress. The event aims to inspire attendees to think outside the box, challenge conventional norms, and explore new ideas that can shape the future of their industries. Through interactive workshops, brainstorming sessions, and networking opportunities, participants will be encouraged to collaborate, share their experiences, and develop fresh perspectives on overcoming obstacles and unlocking new growth potentials.
Connected Pakistan's Growth Summit'23 in Islamabad is poised to be a dynamic event that propels the technology industry forward. By facilitating knowledge exchange, promoting acceleration and scalability, and fostering creativity and innovation, the summit promises to empower attendees with the insights and strategies necessary to navigate the ever-changing tech landscape successfully. Whether you are an industry leader, aspiring professional, or a tech enthusiast, the Growth Summit offers a unique platform to gain inspiration, network with like-minded individuals, and elevate your growth trajectory.
Don't miss the opportunity to be part of this transformative event. Stay tuned for more details and registration information on Connected Pakistan's official website. Join us at the Growth Summit'23 and unlock new possibilities for your professional growth and organizational success.
Read full story featured on ProPakistani.